According to recent reports, U.S. index futures and European stocks rose on Monday, as investors looked at whether global growth can take on a slowdown in China's economy.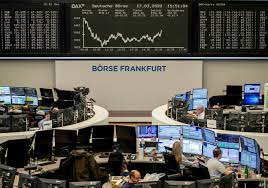 After assessing many impacts, contracts on the S&P 500 Index increased by 0.3%, after dropping in a 3 day decline rally in U.S. stocks.
Furthermore, treasury yields rose as traders look for the Federal Reserve policy this week.
In a closer look towards what is happening in the stock markets, here is some important perspective.
In commodities, Brent crude increased by 1.1%, to settle at $79 a barrel. Furthermore, spot gold stayed somewhat unchanged.
In bonds, the yield on 10-year treasuries increased by 3 basis points to 1.48%. Moreover, Britain's 10 year yield increased by 3 basis points to settle at 0.95%. Furthermore, Germany's 10-year yield also increased by 1 basis point to -0.22%.
There was also a rise and fall in currencies.
The Bloomberg Dollar Spot Index remained a little unchanged, whereas the euro dropped by 0.2%, settling at $1.1693. The British pound also rose by 0.1%, to settle at $1.3699. Finally, the offshore yuan remained a little unchanged to settle at 6.4635 a dollar.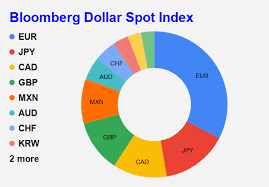 Many other things will be coming up this week that will also shape the markets.
First come first, the Fed Chairman Jerome Powell will testify at a Senate Banking Committee hearing. Moreover, on Friday, U.S. manufacturing PMI results will be revealed. Furthermore, Japan's ruling party votes will also elect their leader, which will have an impact on stock markets.In other news, the House Financial Services Committee hearing on the Federal Reserve will be held on Thursday. It will show the Treasury's response to the pandemic, which will further shape economic policies.
On Tuesday, Christine Lagarde, who is the European Central Bank President, will speak about economic policies to further shape the U.S. and global economy.With such important decisions coming up this week, the impact on the stock markets will be intense. This will have a trickle down impact on many other things as well such as bonds, commodities, energy prices and currencies.
In further news, energy and bank stocks had Europe's benchmark Stoxx 600 gauge increase.
Moreover, the Evergrande debt crisis, the ban on cryptocurrencies and China's crackdown on energy companies that have missed their energy targets will also impact stock markets. Moreover, the ban on cryptocurrencies will also have a negative impact on many markets but this might clear out with immediate policy action.
In indices, futures on the S&P 500 increased by 0.3%. The MSCI Asia Pacific Index was also little changed. Moreover, the MSCI emerging markets index was also a little changed. Futures on the Dow Jones Industrial Average were also higher by 0.4%.
What is weighing down on the markets right now is bad news from China. Nonetheless, this week, stock markets will be volatile because there will be so much going on at the global and national front. Major decisions from different economies will change and shape the markets. Investors should be hopeful. However, things will still be tricky and investors should, therefore, gear up.