Traveling is a wonderful life-enhancing experience, but it can also be an expensive endeavor. Traveling the world on a budget is possible with careful preparation, smart decisions, and a little imagination. In this article, you'll learn ten great ideas on how to save money while traveling. These practical ideas can help you make the most of your vacation stay and create great memories without sacrificing quality or experience.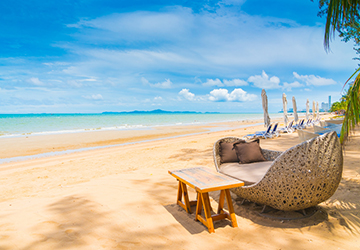 1. Plan your trip
Determine how much you can afford for vacation and accommodation. This will serve as a framework for making informed judgments along the way. Research and compare flights, housing, transportation, and activities. You'll find the best prices and discounts by booking in advance and using price comparison sites.
2. Be flexible with travel dates and destinations
Consider traveling during the low or low season, when prices are usually lower, and popular attractions are less crowded. Not only does this save money, but it also leads to a more authentic and relaxing vacation experience. Also, consider other places as famous tourist attractions. These hidden gems often offer unique cultural experiences at a low cost.
3. Save money on transportation
Compare flight prices and consider traveling with budget airlines. Also, consider other modes of transportation, such as trains, buses, or carpooling, which may be more cost-effective—walking or using public transport in the city rather than relying on taxis or private cars. This saves money while providing a more in-depth and authentic live experience.
4. Stay in cheap accommodation
Consider staying in a budget hotel, hostel, or guesthouse rather than a high-end resort. These alternatives offer comfortable and affordable housing, sometimes with shared facilities and common areas encouraging socializing with other travelers. Consider vacation rentals, homestays, or housekeeping services as alternatives to hotels. These options can provide a unique experience and are often less expensive than regular motels.
5. Take care of yourself and eat like a local
Explore local cafes, street food stalls, and markets for affordable traditional fare. Incorporating local food culture saves money and leads to a more immersive cultural experience. Consider choosing a room with a kitchen to cook your meals. Fresh produce and ingredients from your local grocery store or market may save you money on groceries.
6. Take advantage of free and low-cost events
Many city museums, parks, and cultural institutions are free. Plan your schedule to accommodate these opportunities so you can explore and learn without breaking the bank. Find out about local events, festivals, and community gatherings during your stay. These events often offer free or low-cost entertainment that immerses you in the local culture.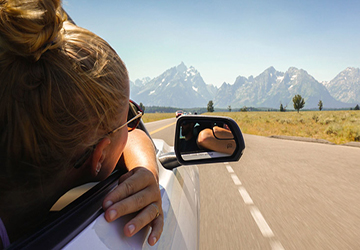 7. Invest in travel and medical insurance
While it might seem like an extra expense, travel insurance is necessary to protect against unforeseen emergencies, medical expenses, and trip cancellations. Do your research and choose a policy that suits your needs and the amount of money you have. When traveling, please consider your health, stay hydrated, eat healthy, and take the necessary steps. This saves you medical bills and ensures a pleasant, stress-free journey.
8. Use local currency and save money
Avoid exorbitant currency exchange fees when traveling abroad by withdrawing local currency from an ATM or using a credit card with the lowest foreign transaction fees. Negotiate the price of products and services such as souvenirs, transportation, and even accommodation in places where haggling is common. Substantial savings can be achieved through polite negotiation.
9. Network with locals and other travelers
Join a travel community, forum, or online platform to meet locals and other travelers. These sites provide helpful insights, advice, and ways to split or travel expenses. Consider living with locals through a network such as a homestay or Couchsurfing. This saves you money while allowing you to connect with locals, gain insider knowledge and experience a true cultural exchange.
10. Discover affordable tourist attractions
One of the most important considerations when traveling is saving money while enjoying top tourist attractions. Fortunately, there are ways to see and enjoy the main sights without breaking the bank. Many cities have beautiful parks and gardens that are open to the public. These sunken places offer opportunities to relax, enjoy nature, and picnic. Many museums and galleries offer free admission or visiting days or timeslots. Take advantage of these free opportunities to immerse yourself in art, history, and culture.
Strategies to Save Money on Your Dream Vacation
Planning your dream vacation is an exciting endeavor, but it also involves financial issues. Saving for your dream vacation takes discipline, smart planning, and a commitment to achieving your financial goals. In this article, we'll explore practical strategies and advice to help you successfully save money so you can start your dream trip.
· Determine your ideal vacation location and calculate the total cost, including accommodation, transportation, food, activities, and souvenirs.
· Track your spending and see where you can save money, such as dining out entertainment or subscriptions you don't need.
· Set up automatic payments from your paycheck to a savings account dedicated to your dream vacation.
· Consider alternatives for extra income, such as B. Freelancing, part-time work, or selling unwanted items.
· To find the best deals on flights, accommodation, and activities, do your homework and compare costs.
Diploma
Traveling cheap doesn't have to mean sacrificing quality or missing out on great experiences. By following these ten guidelines, you can save money while enjoying exciting trips worldwide. These ideas can help you get the most out of your vacation budget—from planning and being flexible with travel dates to enjoying the local culture and choosing affordable activities. Remember, the goal is to prioritize what is important to you, determine a realistic amount of money, and make an informed decision. So start organizing your next cheap vacation and embark on an unforgettable trip without breaking the bank. Have a safe trip!