The law presents a rare opportunity to keep up with the rapid development of cryptocurrencies and foresee possible threats to important stakeholders and the entire world economy. In order to achieve this goal without stifling its growth, a well-known school of thought uses law in a way that provides adequate security and stability to the monetary system.

In this article, I will focus on a few specific jurisdictions where I have noticed major events in the past year.
America
It is still one of the world's most friendly countries to cryptocurrency, adopting a proactive regulatory approach. Despite the lack of federal laws, the regulatory activities of states and agencies led by FinCEN, the Securities and Exchange Commission, and IRS have increased. These organizations deal with the concept of cryptocurrency and its regulation in different ways. However, the U.S. Internal Revenue Service has issued guidelines for taxation of cryptocurrency as property, and FinCEN has not yet accepted cryptocurrency as a legal form of cash. Like Iowa and Maryland, some states have issued warnings to the public about handling cryptocurrencies and preventing state entities from using Bitcoin as a means of payment. Like Wyoming and Colorado, several other jurisdictions also recognize cryptocurrency as a currency. Ohio has recently begun accepting cryptocurrency as a way of paying taxes.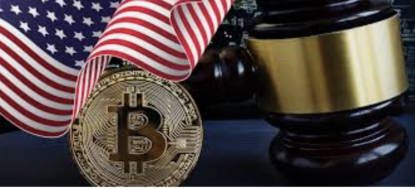 European Union and United Kingdom
Regulators in the European Union and the United Kingdom have expressed concerns about the volatility of cryptocurrencies and other harms (EU). They have taken these factors into consideration when deciding how to supervise. Although formal laws have not yet been passed, the UK Financial Conduct Authority and the European Central Bank have issued statements pushing for stricter supervision of cryptocurrencies. They recently urged a global agreement and regulation on cryptocurrencies to reduce the harms associated with their widespread use.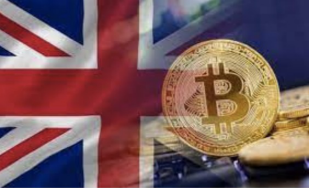 India
The Reserve Bank of India issued an order earlier in 2018 prohibiting financial institutions from trading with any cryptocurrency company. When the ban was challenged in the Supreme Court of India in March 2020, the court overturned it, opening the door to new entrants to the cryptocurrency business and bringing a breath of welcoming to those affected. Since its inception, the Indian government has taken a cautious stance when dealing with cryptocurrencies. Some of its concerns revolve around the fact that it is seen as a threat to the Indian rupee and a channel for bad actors engaged in terrorist financing and other illegal transactions.
Africa
The African continent is rapidly becoming an important market for cryptocurrencies and is known as "the next frontier of development and global economic growth." After the United States, Nigeria is the world's second largest bitcoin trader. From 2015 to 2020, Nigerians traded Bitcoin worth more than 566 million U.S. dollars. In the past five years, Kenya and South Africa's bitcoin transactions totaled US$55.3 million and US$19 million, respectively, ranking among the top ten. In Africa, currency instability, hyperinflation and inefficiency of the banking system are important factors for the rise of cryptocurrency business. We have seen African countries take a more stringent stance on cryptocurrency regulation. Many people believe that Bitcoin poses a threat to the banking system due to its decentralized nature.