Artificial intelligence is an integral part of most technology apps and software today. AI is popular and AI companies who are listed on the stock exchange are definitely getting some of the most amount of attention today. Therefore, if you are an investor looking to invest, it is a good idea to go for AI stocks because they will be in high demand in the time to come as well.
Top AI Stocks To Invest In
Lemonade (NYSE: LMND)
With its stock currently priced at $70 at the stock exchange, Lemonade Inc. stock (NYSE: LMND) rose and stayed on steady ground in one year.
As an insurance company which uses AI to provide low cost and affordable insurance plans to customers, Lemonade has a lot to offer to existing customers in budgeted plans.
In the coming time, Lemonade has plans of further growth. It will be expanding its insurance offerings in the automotive industry and market. This, in effect, will open business opportunities and reasons for the company to grow.
Furthermore, though the company stock suffered a certain blow in September to slide by almost 6%, Lemonade is still a good stock pick at a reasonable discount.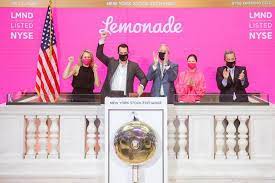 Amazon (NASDAQ: AMZN)
With its stock priced at $3,426, Amazon (NASDAQ: AMZN) is a company that does not need an introduction.Amazon is one of the companies that vouched into using AI and has used AI more extensively and widely as others.Bezos, Founder and Chairman at Amazon, has used AI and machine learning for Amazon and Amazon has grown extensively because of it.If we look at the company, Amazon uses AI for many purposes including Alexa, Amazon Web Services Sagemaker and Amazon Go as well.In the month of September, Amazon stock was volatile and down by 1.3%. However, since the company has plans of growth and expansion in the coming months, there might be a lot coming up for the company ahead.
Amazon holds a huge market share in the world today. Its cloud infrastructure is one of the best in the world. Furthermore, its AWS cloud computing service is also brighter and smarter.With so much to offer, it seems obvious that Amazon will have to a lot to offer in the coming time which will increase its stock worth and give it a good enough reason to buy it today.
Micron Technology Inc. (NASDAQ: MU)
Priced at $74, Micron Technology Inc. stock rose in the last one year showing signs of positive momentum and growth.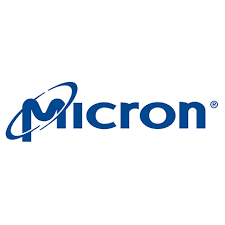 What stands out about the company is the fact that it manufactures memory chips, NAND flash memory and dynamic random access memory chips, which are used by many top AI machines today.
Furthermore, Micron uses AI extensively in its chips, which incorporate AI, and these will be used in self-driving cars ahead which will again give Micron stock a reason to grow in the future. Micron chips will also be used in advanced phones and cameras which will be equipped with AI and be used in many spectrums ahead.  Micron, therefore, is another good buy for today.
AI stocks are good stocks to buy today because of their high demand. If you are an investor looking to invest, the above three are a good choice.