Before placing an investment in a crypto trading platform, be sure to research its security measures thoroughly. The internet is rife with examples of hackers swindling traders from inadequately protected cryptocurrency exchanges. How do you choose among the several cryptocurrency exchanges available?

Coinbase
Coinbase, one of the most prominent cryptocurrency exchanges globally, is at the top of the list, which should come as no surprise. Since 2012, cryptocurrency traders have relied on Coinbase, and the cryptocurrency exchange has only grown stronger with time.
Binance
Despite its very short existence, Binance has swiftly become one of the most popular cryptocurrency exchanges.
Binance is a Hong Kong-based worldwide cryptocurrency exchange that supports over 500 different cryptocurrencies. The website is relatively simple and straightforward when it comes to navigation, allowing users to choose between an advanced and basic site version at their leisure as they develop in their cryptocurrency trading careers. Even if you're a novice cryptocurrency trader, Binance may be the ideal option for you because of its low trading fees, robust charting tools, and user-friendly mobile app. With all of these exciting features, it's easy to see how Binance has grown to become one of the world's largest crypto exchanges.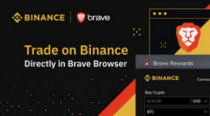 Robinhood
Robinhood isn't the first name that springs to mind regarding cryptocurrency trading. It's no secret that Robinhood is a stock-focused app; however, in 2018, it started allowing users to trade cryptocurrencies as well. Dogecoin is one of seven cryptocurrencies that the business has added to its app in the last few years, allowing users in specified states to exchange the currency.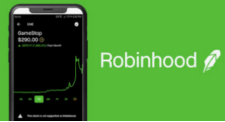 Gemini
Gemini, founded in 2014 by the Winklevoss twins, has established itself as one of the most reputable names in the cryptocurrency industry. The two most prominent cryptocurrencies traded on Gemini were Bitcoin (BTC) and Ethereum (ETH). Still, the exchange allows users to trade over 40 alternative cryptocurrencies on its platform, including Gemini dollars, a stablecoin backed by the US dollar, and Bitcoin cash. Legitimacy is at the heart of Gemini, which is why it was created with regulatory compliance in mind. The site is FDIC-insured, and the corporation is a fiduciary as well. This means that security is of the utmost importance to Gemini.
Many of the coins traded on Gemini are held in cold storage, making the exchange one of the most secure. Additionally, Gemini has an extraordinarily responsive customer service branch.
Kraken
Since its inception in 2011, Kraken has established itself as a reputable and secure cryptocurrency exchange.
With only 90 coins to choose from, Kraken may not have the largest range of cryptocurrencies, but that doesn't stop it from being a favorite among cryptocurrency investors due to its wealth of useful features. When it comes to experienced traders, Kraken's Pro site is the place to go. Crypto futures and Margin trading are certain to draw power users, whereas the opportunity to stake your assets will appeal to those who prefer to set and forget. The company uses its own proprietary custody system and does not depend on any outside services when it comes to security.