In the digital age, whether you are a business or an individual, you are always connected to the internet. While it makes our lives easier, it makes us more vulnerable to cyber-attacks and hacks. To protect your sensitive and financial information, cyber insurance is essential. Today we will discuss the enhancements and protections that good cyber insurance provides.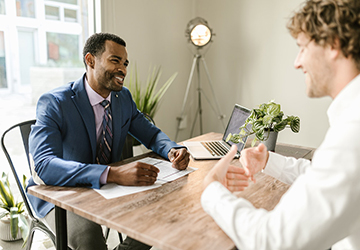 What is Cyber Security Insurance?
Just like other insurance companies support you in the event of an accident, such as in the event of an accident or disability, cyber insurance protects your data. It provides money in situations such as a security breach or if you are demanded a ransom.
What does cyber insurance cover?
In most cases, you can cover data loss, the cost of solving crimes, backing up data with hardware backups, and even paying on your behalf in the event of extortion. Some policies also cover the loss of your business in the event of an attack or disruption.
The insurance also covers lawsuits if your customer data, such as that of employees or patients, is lost.
When you're digital, you're connected to the whole world, and sometimes someone in the rest of the world can leak your data. You need to file a lawsuit in the United States. In these cases, insurance can cover losses.
Why is cyber insurance important?
Every company, institution, healthcare facility, etc., have confidential information about its employees or customers that can be used to make money or blackmail if attacked. Maintaining this information and stakeholder trust is critical. While security measures and firewalls are the first lines of defense, financial assistance is welcome in the event of a disaster, despite all the care and infrastructure.
Imagine a competitor grabbing all your data.
What is a typical cybercrime or attack?
· When a company attacks your work or personal device by installing a Trojan horse or virus on one of the devices to find out what you are doing.
· Once they have all the required information, they lock that essential information behind a password or lock you out, then demand monetary compensation in exchange for unlocking it.
· Natural or legal persons may become victims of fraud even if they are diligent and knowledgeable. These attacks are so specialized that they can fool even the most cautious companies.
· Leaking essential data or information to hackers may cause problems or financial loss to the company.
Does Everyone Need Cyber Security Insurance?
If you are an individual, professional, company, or business, you need security whenever you share and transmit personal information, financial transactions, and more. Your data may be lost, deleted, stolen, or held at ransom without your consent or knowledge. In these cases, you need to enlist the help of a financial institution, such as an insurance company, to protect your business and your future.
If you can recover from the loss, that's fine, but if you know you're a small business, and it's not easy, it's worth considering.
What does cybersecurity insurance cover?
What these insurances cover is based on several factors. Still, you can get financial support during a ransomware attack. You will be reimbursed for legal costs if you are now found liable for a data breach resulting from an infringement. These are some scenarios; you can contact the provider you are interested in to learn more about what is included in their plan. Be sure to check with them what items are not covered so that you can adequately prepare before purchasing your insurance in the event of a shortage.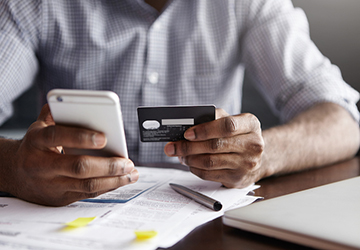 The best cyber insurance you can find
Here are some examples of good cyber insurance companies to get an idea of ​​what they offer. You can check out their features online and compare them to the ones that are best for you and that you can afford.
1. Chubb
With an online rating of 9.7/10 from Chubb, if you're looking for a comprehensive insurance provider, look no further than Chubb. Its popularity is due to its different policies catering to various groups such as families, individuals, businesses, etc. Additionally, it offers up to $25,000 in damages for financial loss or cyber-attack.
2. Traveler
While Chubb itself is magical for individuals and their data, Travelers are more likely to appear in small businesses that can be combined with commercial insurance. Travelers is one of the highest-rated companies for small and growing businesses. only
3. Maxim
Get up to $1 million in business and industry support when you purchase one of AmTrust's insurance plans to protect you from cyberattacks, ransom payments, and more. Also, they offer other liability programs if you are looking for shared liability. The only problem some may have is that you need help getting a quote or insurance online and must contact their agent to close the deal.
4. Doctors Inc.
What insurance company can better protect medical data security than the most experienced insurance company in this field? It's no wonder Doctor's Company is one of the most popular companies in the healthcare industry, backed up to $5 million. If you want cyber coverage, you must already have liability coverage under their health insurance plan. Otherwise, you are out of luck.
5. Zurich
Zurich is known for its liability support rather than cyberattacks. It covers the loss of your business if a security breach or system malfunction results in substantial financial losses. They can help you regain your feet and cover economic damages and PR costs in cases like defamation.
Diploma
Since the corona crisis, the world has become more digitalized than before, and people are now used to doing chores and completing tasks online instead of being present in person. With more and more financial transactions such as shopping, transferring bank accounts or apps, and exchanging medical information through our mobile phones, this becomes an incentive for crime. People want easy money, so cybercrime is on the rise. You should protect your information and digital devices with security software and cyber insurance.