When investing in the stock market, remember some tips that you need to follow when creating a trading plan; keep reading to find out how to create the perfect plan!
What is a Trading Plan?
A framework that is essentially designed to guide investors through the complete trading process. It helps you see the conditions under which you can trade, identify and observe the market, manage different risks throughout the trading process. It gives traders insight to stay focused on their strategy.
How to Create a Trading Plan:
These are some ways you can create a trading plan and follow it to successfully manage your stocks and trades:
1. Choose an Analytical Approach:
An analytical approach is considered to be an intelligent approach. It helps individuals identify different trade setups and narrow their focus on stocks and scenarios they are interested in and comfortable with. Hence, assisting traders in looking for opportunities based on trade setups they prefer.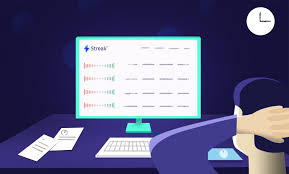 2. Selecting a Trade Setup of your Choice:
The most important part of the trading process is selecting a trading plan that works for you. Choose the ones you believe you can easily understand and grow in.
3. Limit the Number of Markets:
In the beginning, remember to keep your focus on a limited market. Limiting markets helps individuals understand the nuances of any market and get familiar with it in terms of movements and characteristics.
4. Focus on Holding Period:
The time frame of trading depends on the type of trader an individual is; short traders open and close on the same day. Medium-term trading has a few hours up to a few days, whereas long-term trading ranges from days to weeks to months and sometimes even years.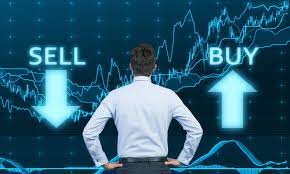 5. Understand Risk and Developing a Tolerance:
Tolerance towards risk is an essential part of the trading plan. Traders develop a tolerance towards risk and then helps them understand how to correspond to the losses and goals.
6. Planning to Handle Adversity and Success:
Every trader eventually faces the dreaded rundown, which makes it essential to set a few rules to manage the stress that comes with it. Understanding losses and then evaluating them helps people understand what is going wrong and what needs to be corrected. If your trade becomes a big hit, do not get overconfident; instead, stay focused and remember that the market does not always move favorably.
7. Routines Help You Stay on Track:
Traders should set a time that they use to reflect on their choices and analyze the trades. It's ideal for exploring trades regularly and ensuring that you are following the trading plan. Make notes save different charts, and you'll easily be able to get through. Remember to keep learning and adapting market ways to build a strong foundation and operate within the best boundaries that you have set.
Bottom Line:
So follow the trading plan, get familiar, and adapt discipline. Work towards what's best for you and your money and see you grow towards success.