Unlike many large public companies, private companies won't be under constant pressure to turn a profit as quickly as possible. Executives can now make long-term, high-risk, high-reward investments regardless of quarterly financial results.
These benefits also extend to public companies acquired and taken private by private equity firms. After the deal closes, the publicly traded shares will be delisted and shareholders will receive cash equal to the agreed-upon price per share.
Many well-known public institutions have been privatized, and here are several companies.
Twitter company
In April 2022, Elon Musk, currently the richest man in the world, offered Twitter $44 billion to buy the company. Musk's fortune comes largely from his ownership of Tesla Inc (TSLA), the electric car maker he runs.
Shares of Twitter (TWTR) hit an all-time high of around $77 in February 2021, but have fallen 50% from that high by January 2022 when Musk begins acquiring the 9.2% stake he announced in March above. Instead, Tesla CEO Elon Musk made an unofficial offer of $54 per share in an open letter to the company's board, days after accepting the Twitter board position.
To stop Tesla CEO Elon Musk from expanding his interest in Twitter, the social media company implemented a poison pill shareholder rights plan. However, after the tycoon announced that he had agreed to fund the deal, Twitter began negotiations with the billionaire.
Immediately after closing the deal, Musk said his goal for Twitter was to protect free speech while improving the service's functionality.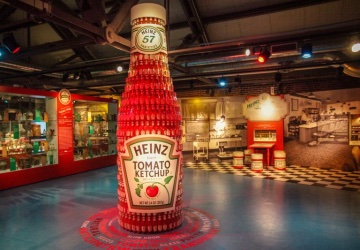 Heinrich J Heinz
In 2013, Warren Buffett's Berkshire Hathaway and a Brazilian investment group called 3G Capital agreed to buy Heinz. Heinz is a manufacturer of a well-known ketchup brand dating back to 1869, as well as a range of other processed products. The deal is worth about $28 billion, including debt assumed.
In 2015, the company merged with Kraft Foods to create what is now known as Kraft Heinz. In return for an additional $10 billion in investment and a 51 percent interest in the combined company, 3G Capital and Berkshire Hathaway provided additional funding.
Burger King
The fast-food restaurant company raised $425 million when it first went public in 2006. BKC is the ticker symbol for a company's stock on the New York Stock Exchange.
In 2010, 3G Capital took the company private again, buying it for $24 a share for a total of $4 billion. In 2012, Burger King completed a reverse merger with Justice Holdings, a London-listed company, and went public again as a public company.
In 2014, Burger King bought Canadian coffee company Tim Hortons in a $11.5 billion tax inversion deal.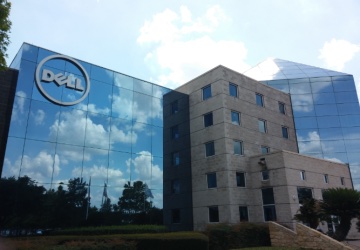 Dell computer
Taking the company private for $24.4 billion in 2013, CEO Michael Dell, best known for founding Dell Computers in college dorms, teamed up with private equity firm Silver Lake Partners.
In 2018, Dell bought EMC for $67 billion, mostly through debt, before announcing a controversial VMWare stock swap as part of its acquisition of EMC. It's a deal worth about $24 billion.