After the uncertainty and difficulties investors faced in 2022, they look for stocks with a bright future and excellent potential for 2023. Unfortunately, the market shows some warning signs for investors, especially high-risk, high-reward stocks. With rising inflation, sky-high interest rates, and the banking crisis, the financial sector has taken a beating in the share market. Investors need to be more cautious about the stocks they buy.
In volatile markets, dividend stocks perform the best. There's a massive demand for these stocks during the recession and when the economy is stable. Who wouldn't like a steady source of income, after all? If you are confused about which dividend stocks will outperform experts' estimates this year, this post is for you. Look at the ten best-performing dividend stocks that can earn passive income in a volatile market.
1. Home Depot
Home Depot, the largest retailer in home improvement in the US, has 2300 stores and is a popular choice among low-risk investors. It has sustained an excellent dividend rate for five years while reporting massive growth in its annual profits. With the increase in home decor and retail market cooling down in 2022, the shares of Home Depot also plummeted. The company is recovering, though, and it presents a fantastic opportunity for dividend investors.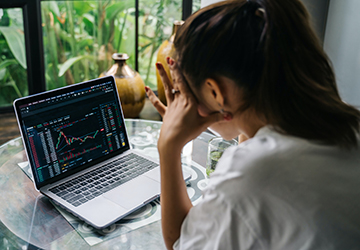 2. Lockheed Martin Corp
This American arm, defense, communication, and tech-based company builds helicopters, missiles, and defense items. The company has reported a steady dividend growth rate in the past few years. Although its growth is comparatively lower than other stocks on this list, its stability has driven investors' interest. With 8.4% of the average annual dividend growth rate, Lockheed Martin offers a good investment opportunity to dividend investors.
3. Extra Space Storage
A real estate investment company, Extra Space Storage, is a Utah-based company known for its 2200 storage facilities in different parts of the US. With a dividend yield of 4.3% and an earning-per-share (EPS) growth rate of 13%, Extra Space Storage looks like an ideal investment opportunity for investors seeking stability and consistency in their earnings from the share market.
Experts believe the company will deliver 6% EPS for the next five years, which means sustainable revenue for its investors. Although its stock price has plunged 28% since its 2021 peak, the company is the strongest on the list of dividend stocks.
4. Automatic Data Processing
Automatic Data Processing was one of the early adopters of cloud computing. The company offers businesses payroll, human resource management, retirement, and other services. The company reported an EPS growth of 13.3% annually, and experts estimate a 13.4% annual growth in the next five years. ADP is a lucrative business for dividend investors, offering a 2.3% dividend yield, which has been stable for years.
5. International Business Machines
Also called Big Blue, International Business Machines is an IT company that offers its products and services to over 170 countries. It's mainly known for providing computers, servers, networking solutions, and other software and hardware equipment. With cloud computing becoming a new norm, it felt like IBM might lose its popularity in the tech market.
But the company made several transitions that make it as prevalent in today's competitive market as it was earlier. After experiencing a significant revenue decline, the company is gaining traction and has recovered from its 2020 lows. The company currently offers a 5.22% dividend yield.
6. Digital Realty Trust
Another real estate investment trust on this list is this America's popular blue-chip stock known for its data centers and communication technology. They have witnessed tremendous growth in the last few years as the demand for data has surged.
That said, the company has faced many challenges since tech companies started building their data centers instead of seeking IT support from Digital Realty Trust. Still, it hasn't stopped the company's growth. The company's stock has lost one-third of its share value recently because of the rising inflation and soaring interest, but it comes with a perk. Digital Realty Trust has raised its dividend yield to 5.20%.
7. Air Products and Chemicals
The most reputable and biggest helium and hydrogen producers, Air Products and Chemicals, has been known for its steady dividend yields and impressive growth in its annual earnings. With an estimated EPS growth of 10% for the next five years, this dividend stock makes an excellent addition to your investment portfolio, especially for investors that want to offset their risk by adding a low-risk and steady-dividend stock to their profile.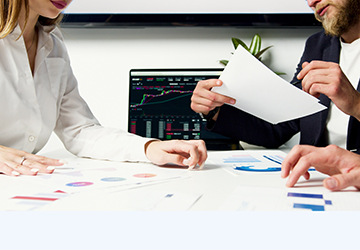 8. Honeywell International
Honeywell International is a technology and engineering company that offers renewable energy, utility, safety, and more products. It's an excellent dividend stock, offering a 2% yield with an annual growth rate of 6.7%. Even though that's pretty low for dividend investors, the company's 31.3% EPS growth rate is attractive. Honeywell has recovered from the significant downturn it faced in 2022.
9. Amgen Inc.
This California-based biotech company offers a stellar EPS growth rate and decent dividend growth. The company is a major supplier of drugs for chronic illnesses. Currently, it provides a 3.6% dividend yield and a 35.9% EPS growth rate.
10. AvalonBay Communities
AvalonBay Communities is a US-based company specializing in apartment constructing, re-building, acquiring, and managing. It's established its services in Washington and New York, which have stable demand and exorbitant rents. The company grew massively as the rents spiked with rising inflation. But with the economy stabilizing, investors are worried its stock price will decline. A 3.72% dividend yield looks quite appealing to dividend investors, though.
Of course, the tough times with unpredictable price fluctuations shouldn't keep you from investing in high-reward stocks, but adding investments guaranteeing stable returns can be suitable for your portfolio. These were the top 10 dividend stocks with a steady dividend growth rate and an incredible EPS growth rate. You can consider these companies to diversify your portfolio or bring stability to your investments.