Google is expanding its virtual and augmented reality headgear capabilities by acquiring micro LED display technology startup Raxium.
Rick Osterloh, Google's senior vice president of hardware, said in a blog post announcing the acquisition that Raxium's expertise will play an important role as the company continues to pour more money into hardware initiatives. But what can we expect from this acquisition?
Let's take a look at Google's approach to augmented reality and see how Raxium fits into it.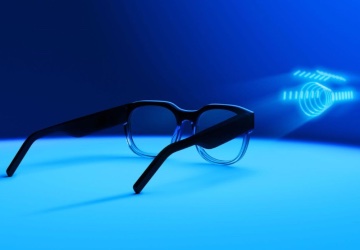 Raxium
The Bay Area startup has been operating for five years. It has been working on developing small, high-resolution screens that are both economical and energy-efficient.
The majority of Raxium's leadership team has extensive experience in system integration, micro-optics and monolithic integration.
How much did Google spend?
Details on how much Google spent on the deal have not been released, but according to a statement published on The Information, the price could be closer to $1 billion. Raxium will join Google's Devices and Services division, which will develop the company's consumer products.
Although the deal was first disclosed by The Information back in March, Google didn't officially confirm it until early May.
This isn't the first augmented reality startup Google has acquired. In 2020, North, a Canadian company specializing in augmented reality glasses, was acquired for an undisclosed sum. Google is said to have spent about $180 million on the North acquisition. North's specialty is making prescription smart glasses with stylish designs.
So what exactly is Google doing?
In addition to acquiring North and Raxium, Google has also established its own AR operating system team, intending to develop software for officially unknown AR gadgets. In addition, Google acquired both companies.
Clay Bavor is rumored to be in charge of the project. Bavor also worked on Project Starline, a VR-based chat room that puts the person you're chatting with right in front of you.
Also, Google just hired Bernard Kress, a former optical architect at Microsoft Hololens. Kress is currently the director of XR engineering at Google Labs, which was launched last year.
It's likely that Google intends to make VR headsets in the near future to rival those from Snap, Meta, Microsoft, and Apple.
According to Urban Legend, Google Labs is hard at work on Project Iris, an augmented reality headset slated for release in 2024.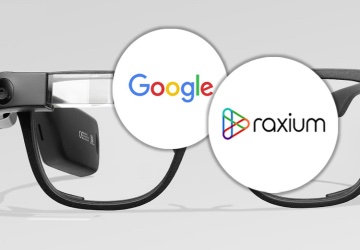 How will Raxium help Google?
For Google's new products, Raxium's unique ability to reduce the cost and size of displays could be a major advantage.
The pixel size of Super AMOLED commonly used in smartphones is around 50 nm. Raxium has successfully reduced the size of its microdisplays by using LEDs with a pixel size of only 3.5 µm. Because of this, Raxium's display is more efficient than its closest competitor.