The stock market will be very volatile this week as major decisions will be made by key policy makers. There will be a lot of talk on China's move to ban cryptocurrency. Moreover, with key decisions being made in America regarding stock markets and with the implementation of certain policies, things are going to be very tricky. Thus, investors should be mindful.
Since we are talking about a lot of haphazard decisions in the global economy this week, there are certain stocks that must be avoided. These are:
Cryptocurrency Stock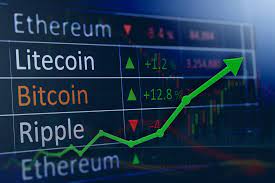 Cryptocurrency stocks are one of the most important stocks to avoid this week.If we are talking specifically, then start with Robinhood and Dogecoin.Robinhood is a next generation trading exchange. It offers commission free trading.  The software is leaning on options and crypto trading for generating revenue. However, with a ban on crypto, financial transactions will be low. Therefore, Robinhood stock must be avoided.On the other hand, Dogecoin (CRYPTO: DOGE) is also a popular trading coin. However, crypto such as Dogecoin must also be avoided because China's decision to ban crypto will also have an inevitable negative impact on crypto currencies such as Dogecoin as well.
Airline Stock
Airline stocks could also suffer a major blow because of lack of travel around the world due to corona.
However, while the U.S. has cleared the way for vaccinated European visitors who are traveling to the country, it will still be quite risky to travel. Thus, stocks may suffer.
Airline stocks have already suffered at the hands of corona and they are already in a bad state today. Therefore, they do not make for safe stocks and must be avoided this week.
Intel Stock
Intel is also amongst one of the companies to avoid this week. The largest semiconductor manufacturer in terms of revenue, Intel has suffered because of lack of demand and economic losses.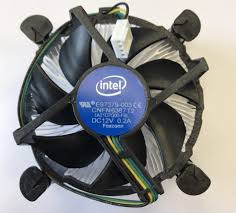 Furthermore, with high security concerns and certain economic decisions that may affect technology as well, Intel stock should be avoided because it is volatile.Markets are very volatile and will stay volatile because of major crashes and economic losses.While cryptocurrency stock, airline stock and Intel stock are few to be avoided this week, another is gaming stock.Gaming stock has been popular because people have sat at home in the pandemic. However, with covid-19 restrictions easing, gaming stock may decline because people will start going back to work.  Gaming stock of companies such as GameStop moved higher after it reported quarterly earnings. However, for the week, the company stock declined by 6%.Other stocks to avoid this week are Carnival and SentinelOne.
To see things clearly then, stock markets have suffered a major blow in 2021 because of certain surprises that have shocked the world.
First, covid-19 vaccines have not been enough to take care of the world to get the masses out of it. Second, markets are struggling because of economic uncertainty, which is turning stock markets volatile. Third and finally, markets may collapse further as different countries may remain stringent on their economic policies for the year. Thus, certain stocks may not be able to make a comeback and must be avoided at all costs.